Learning + Performance = Results

Our proprietary LPR model is based on the critical success factors needed to create a high-performance culture.

We analyze four key elements of your organization: Business, Performance, Learning and Work Environment. That data is used to reveal the interrelationship between your company's business needs, performance gaps, the causes of those gaps and the learning required to close them.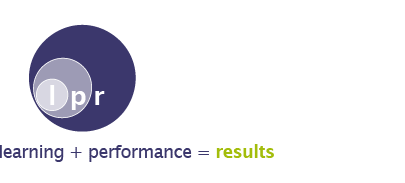 Learning

Performance

Interactive seminars focus on what people must do, not learn, to improve their performance. Training is aligned with your business objectives and tailored to all levels of your organization.

Seminars include:

Robinson's performance support programs reinforce and sustain the transfer of newly learned skills and knowledge.

Our expertise includes:

360o Feedback
Leadership Coaching
Mentoring Strategies
Champion/Role Model Development
Case Study Workshops
Follow-up Assignments
Real-time Performance Support
Talent Management

Results

At Robinson, we believe in the value of measurable results. We will:

Help define your objectives and targeted outcomes.
Develop an appropriate measurement matrix.
Monitor and measure the impact of learning.
Show you the return on investment that learning and support provide.

We offer the following impact evaluation services:

Interview and questionnaire design.
Focus groups.
Attitude/opinion survey design and implementation.
Organizational measurement.
Performance tracking.
Return on Investment (ROI) assessment.
Contact Robinson to learn more about the LPR model or learn more about 360 degree feedback programs, employee assessment programs and the pulse survey by visiting www.lpronline.com.